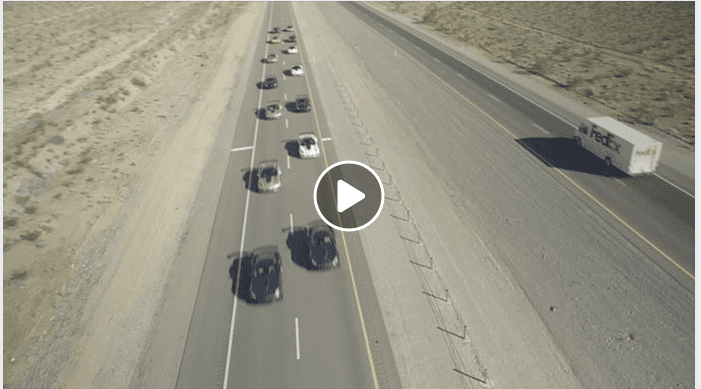 ULTIMATE C7 ZR1 CONVOY
April 11, 2019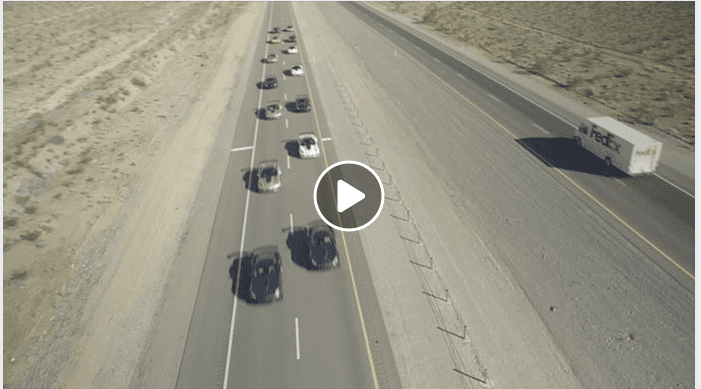 So, you run a race school and need to break in 20 new 2019 C7 ZR1 Corvettes before you let your students use them. What are you going to do? Well, Ron Fellow had just this problem last year. The solution was easy, find at least 20 people to drive the cars from Detroit, MI to the Ron Fellows Performance Driving School in Pahrump, NV (approximately 2300 miles). The lucky drivers did the trip in 3 days and gave them the opportunity to break the brand-new ZR1s in before they hit the race track.
The Ron Fellows Performance Driving School at Spring Mountain Motor Resort runs a school designed specifically for C7 Corvette owners. The classes teach basic dynamic car control, proper cornering techniques and other performance driving skills, and is one of the best places for Corvette fans to learn how to properly drive their car around a race track and under different weather conditions. The school is endorsed by GM and they even offer huge discounts to the initial purchaser of a C7 Corvette.
Ron Fellows' sons Sam and Patrick joined in on the road trip and put together a video documenting the trip, embedded below.
Inbound NOW!
1981 DeLorean DMC-12
5-Speed Manual
310 Mile Garage Find 
1981 DeLorean DMC12. Stainless exterior w/Gray interior, 2.9L V6, 5-spd. manual transaxle.  This "Garage Find" is a one owner car purchased new here in So. CA. by a very good collector client of ours.  It's managed to accumulate just over 300 miles since new!.
Priced at: $49,900
Trades accepted. Excellent financing.
Featured Car of the Week
2012 Camaro ZL1 


What Mike likes about this car:
"I love the fact that GM answered the cry for nostalgia. Bringing back the profile of a great era.
What Chevy produced in the 60's is still a rolling art form.
These New Camaro's are everything they are cracked up to be.
This being the ultimate throwback to 1969 where the all aluminum block and head engines ruled the drag strips. We will agree to sell this car to any buyer as long as they can grab the $100 bill off the dash during one of my acceleration runs!!  Ok. You can buy it regardless."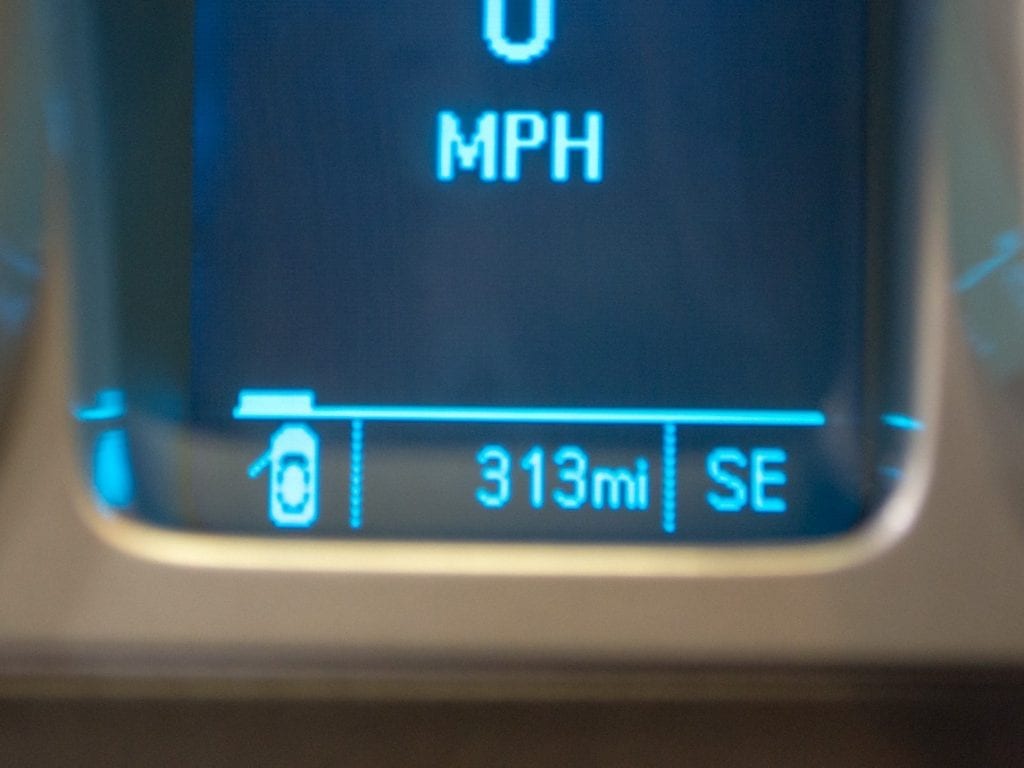 This 313 original mile example came to us from a very good collector client of ours right here in So. CA.! He purchased it new in '12 and put it in his vast 150 plus car collection! We were able to pry it from him along with a few other cars (including a '17 ZL-1!). It still smells new inside and even has some of the plastic on the seats!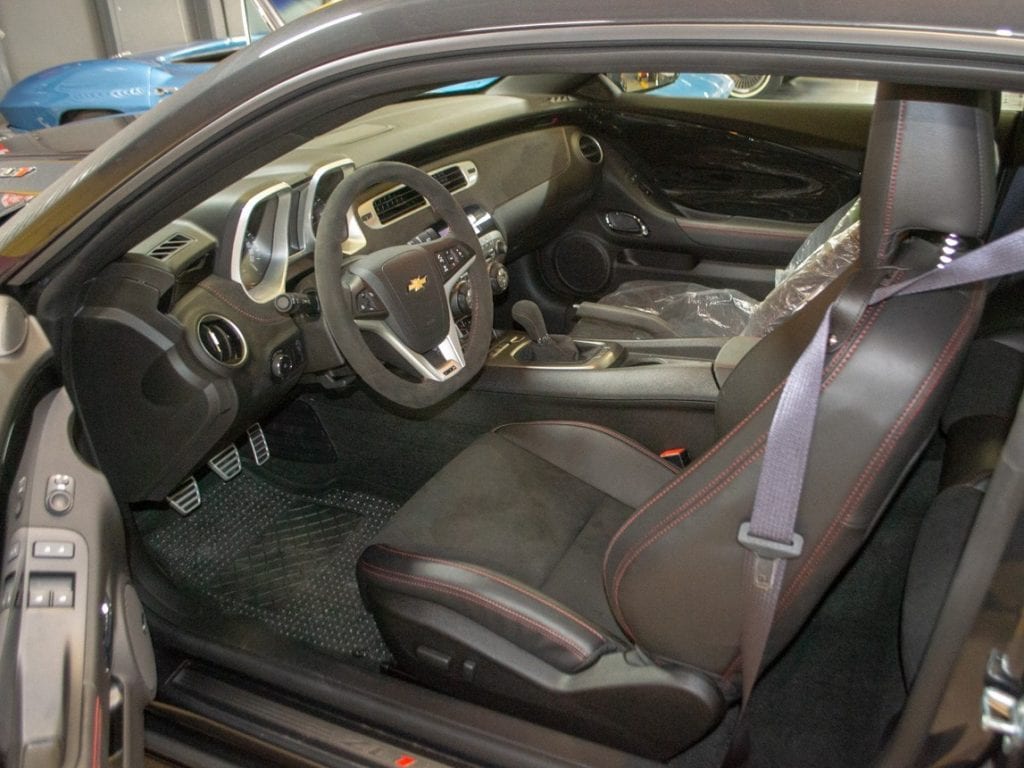 So, what if you were in the market for a '12 ZL-1? A "new" ZR-1.
Well, we think this example is about as close as you might get to one.
Ashen Gray Metallic with Black interior and 6-speed manual transmission!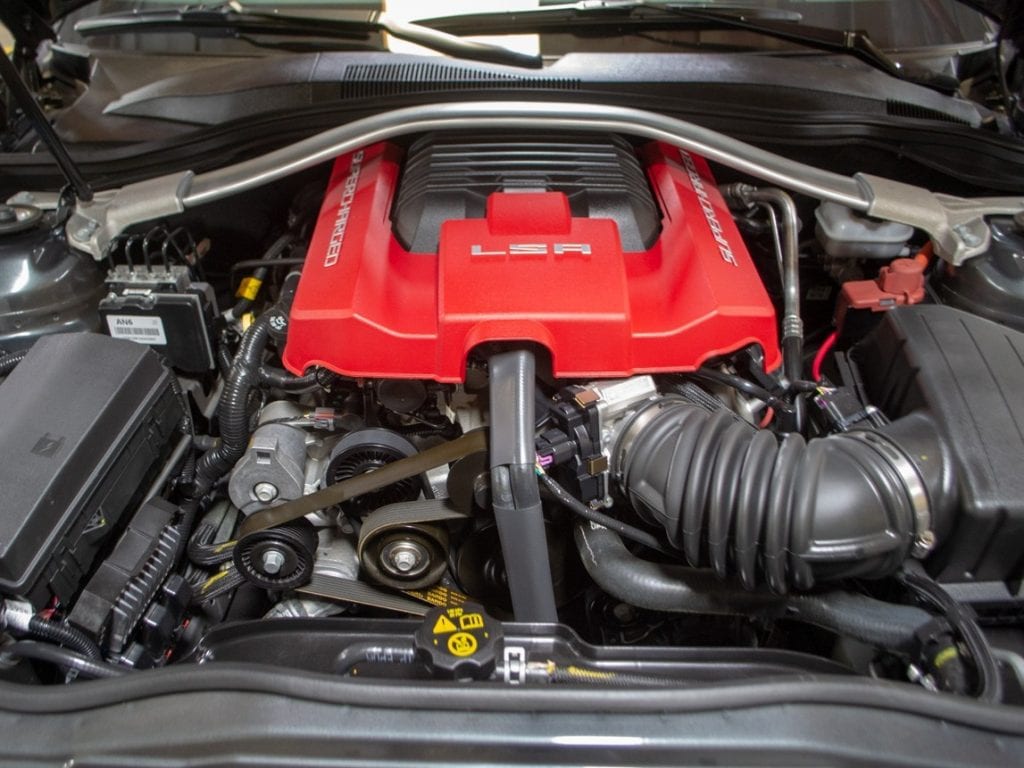 6.2-liter/580hp, supercharged V8 and loaded with options!
       Stock #: 6079 – Discount priced at: $39,900
Discounted Parts Table Items
Pictures Available Upon Request.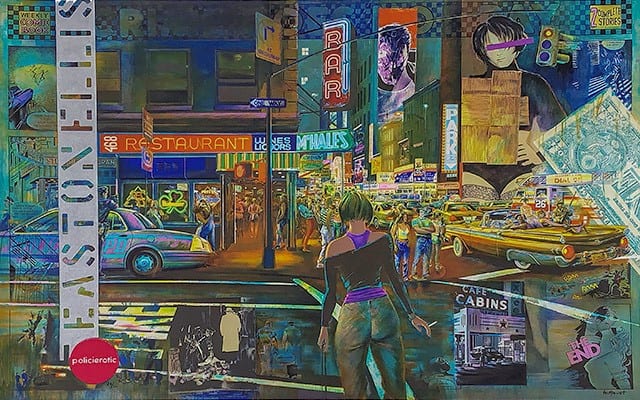 Poiicerotic
By Daniel Authouart
Price: $2,820 (50% off) $1,410!
Other artwork by Daniel Authouart also available.
1956 – 1960 Corvette Hardtop – Charcoal/Red. Price:

$5,995

  $4,888
1991 ZR-1 Owner's Kit – Complete and like new. Price:

$650

$375. Two sets available at this price.
1957 Corvette Fuel Injection Unit – taken off of a '57 Corvette engine, completely rebuilt and is ready to use. Part #7014520. Price $5,500 OBO (make us an offer).
1968-1969 L88 Holley 4bbl carburetor – Completely rebuilt (by Jerry Luck) and ready to install. 3925519 R4054A 861. Price:

$4,500

$3,500.
Cars Listed on Bring A Trailer at Auction Pricing
1981 No Reserve Silver Coupe
1999 Purple Plymouth Prowler
Cars Listed on eBay at Auction Pricing
1960 Red Resto-Mod with LS2 and 6-Speed
1966 Tuxedo Black Conv. Silver interior, L72 427/425hp, 4-Speed
1967 Marina Blue Corvette 300hp Auto
1970 Twilight Blue Oldsmobile 442 W30 Convertible
2013 White Porsche Cayenne S, Automatic, AWD
2013 Audi Q7 3.0T S line Prestige AWD, Automatic
2015 3LT Coupe, Shark Gray and Jet Black Interior
2017 Corvette Racing Yellow Z51 Coupe With 1,600 Miles


Comic of the Week