Big Announcement out of Bowling Green
April 26, 2019
According to the National Corvette Museum's Facebook posting, GM's CEO Mary Barra is expected to visit the Corvette plant in Bowling Green, Kentucky today (Thursday, April 25th) to make a major announcement. To add to the importance of the announcement, Barra will be joined by GM Executive Vice President of Global Manufacturing Gerald Johnson, the United Auto Workers Vice President Terry Dittes, and local, state and federal officials.
At this moment, it is unknown what Barra will announce, but the rumor mill thinks it will be about adding more jobs, a problem GM had last year after its mass-layoff, not about the Corvette itself. It's also safe to say the plant isn't going anywhere soon, as GM just spent $349 million to upgrade the plant.
Another clue that it is about employee count is the museum's reply to a sarcastic Facebook posting asking if the announcement is about moving Corvette production to Mexico, where the museum replied: "No, quite the opposite."
4.26.2019 Update:  Want to know the answer?  CorvetteMike.com/news has it!
Inbound NOW!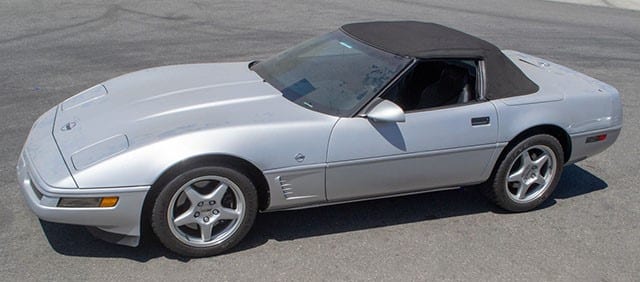 Garage Find1996 Collector Edition LT4
who is going to be the first to wash me?
1996 Sebring Silver Collector Edition LT4 Corvette Convertible. "Garage Find" with only 1,100 miles on the odometer!  This was the last and best year for the 4th generation Corvette.
Priced at: $26,900
Trades accepted. Excellent financing.
Featured Car of the Week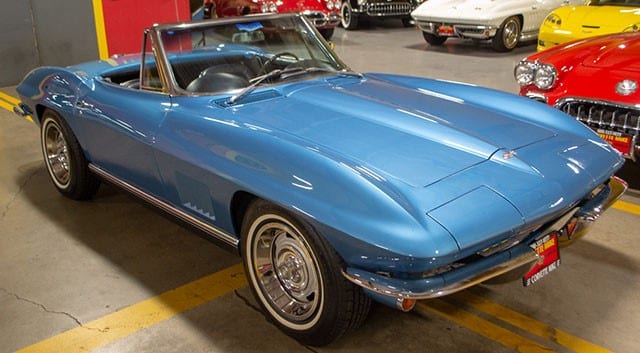 1967 Two owner, CA. Black plate Corvette!
What Mike likes about this car:
"From what we were told from the San Diego dealer we bought this car from, he described it as being in Carlsbad California for all of its life. The car was sold new in California and spent all of its registered existence in San Diego County. Since I claim residency in San Diego I have a personal attachment to this car and I bought it in downtown San Diego when I first found out about it with my brother Paul,  (who was visiting from Boston). He and I cruised down to see the car first hand. I love the fact that you can put it in drive (automatic transmission) and cruise the coast. And I can tell you from personal experience this is a great cruiser.  What are you waiting for? It's time to put it in drive and enjoy life. We are not getting any younger!"
Marina Blue w/Black interior, 327/300hp, Powerglide automatic transmission.

Just repainted in its original Marina Blue exterior! It's optioned with a hard top (only), Powerglide automatic transmission, power brakes and power steering to make it the ultimate cruiser!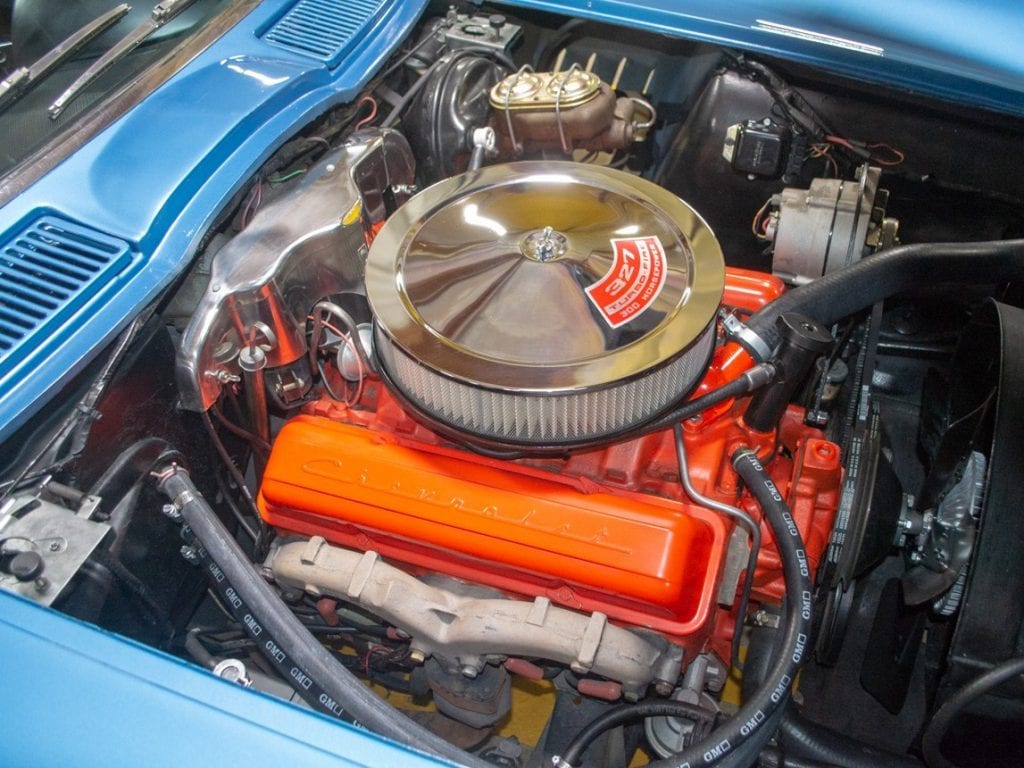 It's a very original, CA. Black plate Convertible that was in the family of its original owner until 2015! Then the second owner bought it and rebuilt its original 327/300hp engine.
Stock #: 6019 – Price: $64,500 Slashed to $57,500!
Discounted Parts Table Items
Pictures Available Upon Request.
Poiicerotic
By Daniel Authouart
Price: $2,820 (50% off) $1,410!
Other artwork by Daniel Authouart also available.
Corvette Hardtops – Price: $4,888 and up.
1991 ZR-1 Owner's Kit – Complete and like new. Price:

$650

$375. Two sets available at this price.
1957 Corvette Fuel Injection Unit – taken off of a '57 Corvette engine, completely rebuilt and is ready to use. Part #7014520. Price $5,500 OBO (make us an offer).
1968-1969 L88 Holley 4bbl carburetor – Completely rebuilt (by Jerry Luck) and ready to install. 3925519 R4054A 861. Price:

$4,500

$3,500.
Cars Listed on Bring A Trailer at Auction Pricing
More cars coming soon

Cars Listed on eBay at Auction Pricing
1960 Red Resto-Mod with LS2 and 6-Speed
1966 Tuxedo Black Conv. Silver interior, L72 427/425hp, 4-Speed
1966 Milano Maroon w/Black interior, L72 427/450hp, 4-speed
1967 Rally Red, Red Int, L71 427/435hp 4-Speed
1967 Marina Blue Corvette 300hp Auto
1970 Twilight Blue Oldsmobile 442 W30 Convertible
2013 White Porsche Cayenne S, Automatic, AWD
2013 Audi Q7 3.0T S line Prestige AWD, Automatic
2015 3LT Coupe, Shark Gray and Jet Black Interior
2017 Corvette Racing Yellow Z51 Coupe With 1,600 Miles


Comic of the Week