Chevy Dealers Must Train To Sell C8
May 9, 2019
Dealers Must Buy Tools And Train To qualify To Sell The Corvette C8
Chevrolet wants to make sure the C8 buying experience is a great one, so they are going to make dealers jump through some hoops if they want to sell the C8 Corvette.
It has been some time since Chevrolet has had so much excitement around the introduction of a new car, and the only people more excited than the customers, are the Chevrolet dealers, eager for a piece of the action. But dealers looking to get the customers into their showroom's for fun and profit will have to participate in one of two available programs.
The programs are called "Corvette Dealer" and "Signature Corvette Dealer." A standard Corvette Dealer must invest $3,500 to send a sales representative to Spring Mountain Motorsports in Las Vegas for in-depth training, and $1,500 in specialty tools for the new car.
The Signature Corvette Dealer program requires the same items as the standard dealer and also have a Service Manager or Service Advisor be sent to Spring Mountain as well, and demands compliance with something GM calls the "Corvette Participation Agreement." A Signature Corvette Dealer will get the added benefit of being showcased on Chevrolet's website for prospective customers.
As an add on option to either program, Chevy is offering a C8 Mobile Tour. For $16,000 (for one day) or $25,000 (for two days), starting in December, GM will send a pair of new C8 Corvettes, and a factory-approved expert, to show the cars to prospective clients and assist in ordering new cars.
---
We buy used cars!
Cream puff inventory needed!
Lemons need not apply.
Consignments Net YOU More!!
You get the $$$ and we do all the work for you!!!
Garage too full?
Have one or more cars to sell?
Same day cash! Running or not!!!
For approved collections, Mike will visit personally.
---
Inbound NOW!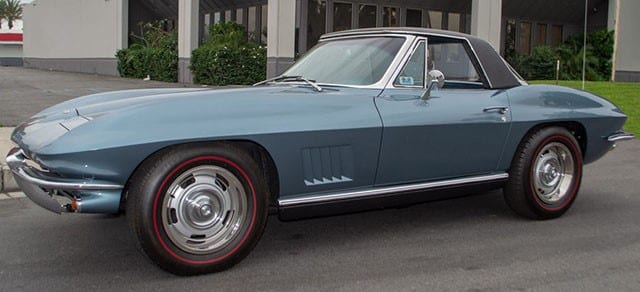 1967 Rare Lynndale Blue
Rare Lynndale Blue exterior with matching Teal Blue interior.
4-Speed, Power Steering and Power Disc Brakes.
Meticulous, frame off restoration. Many awards including 6 NCRS Top Flights!
Priced at: $85,000
Trades accepted. Excellent financing.
Featured Car of the Week
1967 Chevelle SS396

L78 396/375hp  
What Mike likes about this car:
"This breath taking 1967 Hardtop is one of collectors, and my, all-time favorites.  This car is stunning in every respect.  The color combo, options, fit and incredible paint luster will blow you away.
The frame off restoration is second to none.  And with the docs, which are believed to be original, once this car is bought it will remain in captivity for a long time.
Don't miss it, it will be sold."
You are looking at an ultra-rare, documented and frame-off restored 1967 Chevrolet Chevelle SS 396/375hp L78 4-speed, finished in its original factory Tuxedo Black w/Red vinyl bucket seat interior!


The 100% rust-free sheet metal is laser straight all of the way around the car and the paint is flawless and looks like it's a mile deep! All of the chrome and brightwork is in show condition! When you slide into the interior, you instantly go back in time 52 years! It is absolutely perfect and looks like it did when it left the factory (but better)!
Only 612 L78 packages were produced in 1967 making them a must have for any serious muscle car collector! Finding one of these jewels with documentation is extremely rare and is the key between investment quality and not!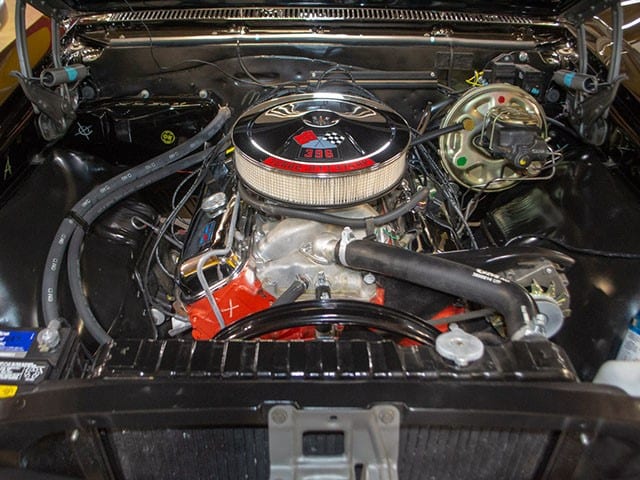 Documented with the Dealer Sales Invoice, Dealer Order, PDI Sheet, Window Sticker, N.C.R.S. Shipping Data Report, and even a service receipt from back in '67!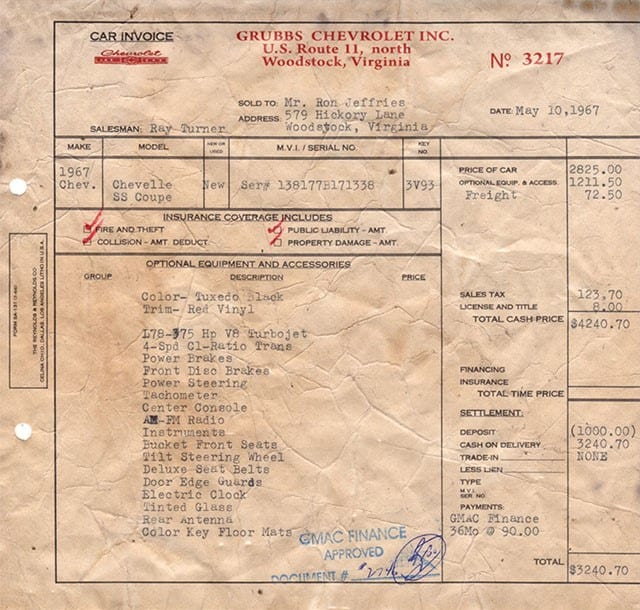 Accepting offers over $70,000.
Sold for $82,500.00 at Mecum Kissimmee 2015.
We invite you to have a full inspection before purchasing.
Trades maybe? Financing yes!!! Thrill rides no!!!
---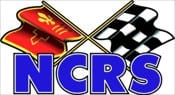 Attention West Coast NCRS Members that are going to the 2019 NCRS Convention in Greenville, South Carolina July 14-19.  Mike Ingham is taking his wife's `69 to the "Year Of" display, and is looking for other cars to fill up the Reliable Carriers truck. If you have been thinking about taking a Corvette to Greenville Mike would love to hear from you. The transport would probably leave Southern California for Greenville about July 1. You can reach him via email at michael.ingham248@gmail.com or by phone at 510-420-0968.
---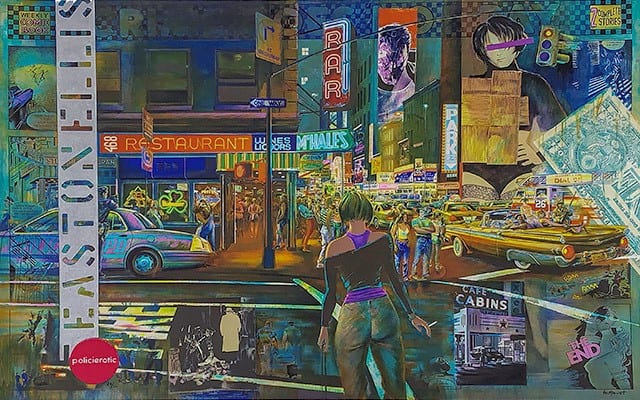 Poiicerotic
By Daniel Authouart
Price: $2,820 (50% off) $1,410!
Other artwork by Daniel Authouart also available.
Discounted Parts Table Items
Pictures Available Upon Request.
1956-1962 Corvette Hardtops – Priced from $4,888.
1963-1967 Corvette Hardtops – Priced from $2,000.
1968-1975 Used convertible top assembly. Good condition.
1991 ZR-1 Owner's Kit – Complete and like new. Price:

$650

$375. Two sets available at this price.
1957 Corvette Fuel Injection Unit – taken off of a '57 Corvette engine, completely rebuilt and is ready to use. Part #7014520. Price $5,500 OBO (make us an offer).
1968-1969 L88 Holley 4bbl carburetor – Completely rebuilt (by Jerry Luck) and ready to install. 3925519 R4054A 861. Price: $4,500 $3,500.
Cars Listed on eBay at Auction Pricing
1960 Red Resto-Mod with LS2 and 6-Speed
1966 Tuxedo Black Conv. Silver interior, L72 427/425hp, 4-Speed
1966 Milano Maroon w/Black interior, L72 427/450hp, 4-speed
1967 Rally Red, Red Int, L71 427/435hp 4-Speed
1967 Marina Blue Corvette 300hp Auto
1970 Twilight Blue Oldsmobile 442 W30 Convertible
1999 Plymouth Prowler, Prowler Purple w/Slate Interior Convertible
2001 Pontiac Firebird Trans Am Convertible
2006 Ford GT Heritage Edition, Heritage Blue/Orange, 3,914 Miles
2012 Ashen Gray Metallic Camaro ZL-1 Coupe With 350 Miles
2013 White Porsche Cayenne S, Automatic, AWD
2013 Audi Q7 3.0T S line Prestige AWD, Automatic
2017 Mosaic Black Camaro ZL-1 Coupe With 123 Miles