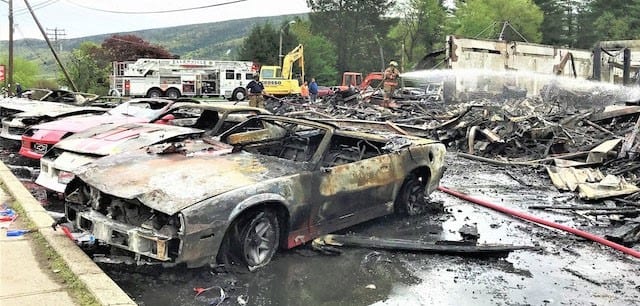 HBO FILM SET FIRE BURNS UP DOZENS OF VINTAGE CHEVROLET'S
May 22, 2019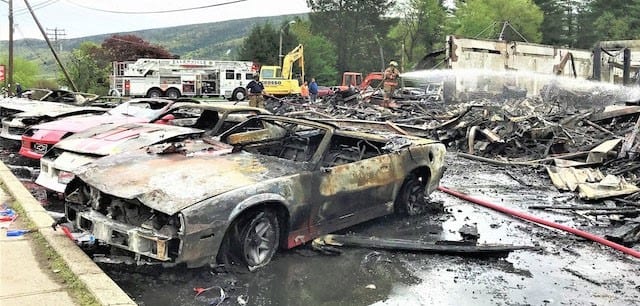 A massive fire that broke out on the set of an HBO miniseries in Ellenville, New York, early Thursday morning destroyed a used-car dealership and several 1990's era cars and trucks, including Chevrolet Corvettes and Camaros. The cars were among 27 vintage vehicles that Automobile Magazine New York bureau chief Jamie Kitman had supplied to the HBO production via a film-car company he owns.
The precise number of vehicles lost is not yet known, though Chris Busby, general manager for 613 Automotive Group, told the Poughkeepsie Journal; "There's nothing left." The dealership buildings, and "about a dozen vehicles were destroyed," he said. According to the Shawangunk Journal, the fire is said to have started in the showroom building and also claimed camera and film equipment, with damages possibly reaching into the millions of dollars, but nobody was injured in the blaze.
We buy used cars!
Cream puff inventory needed!
Lemons need not apply.
Consignments Net YOU More!!
You get the $$$ and we do all the work for you!!!
Garage too full?
Have one or more cars to sell?
Same day cash! Running or not!!!
For approved collections, Mike will visit personally.
Inbound NOW!

1963 Corvette Split Window Coupe
Tuxedo Black w/Black interior, #'s matching 327/340hp, 4-spd. manual transmission.  Gorgeous, frame-off restoration, Muscle Car and Corvette Nationals Concours Gold Award winner!  This is
the '63 S.W.C. that all of the collectors want to have!
Priced at: $145,000
Trades accepted. Excellent financing.
Featured Car of the Week
1967 with Multiple N.C.R.S. Top Flights!  


What Mike likes about this car:
"This breath taking 1967 Lynndale 2 top Convertible is one of most collectors, and my, all-time favorites. The 327 is more desirable than the big block because of its balance and easier drive ability.
This car is stunning in every respect.  The color combo, options, fit and incredible paint luster will blow you away.
The frame up restoration is second to none.  And with all the awards proving its provenance, once this car is bought it will remain in the next owner's possession for a very long time.
Don't miss it, it will be sold, and you'll see your neighbor washing it out front of his home next Saturday morning!!"
And speaking of standouts! This Lynndale Blue Convertible is undeniably one of the prettiest you'll ever see!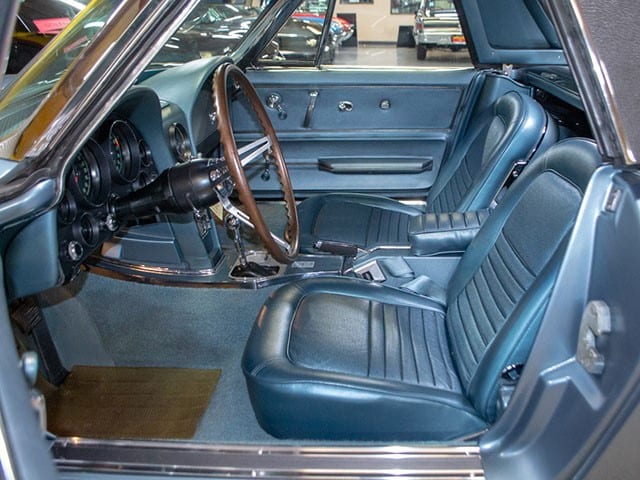 It's quite original, but had undergone an extensive frame-on restoration in the early '00's. The quality of the work done along with the extensive correctness of the car garnered it no less than 6 N.C.R.S. Top Flight Awards with the highest score being a 99.1!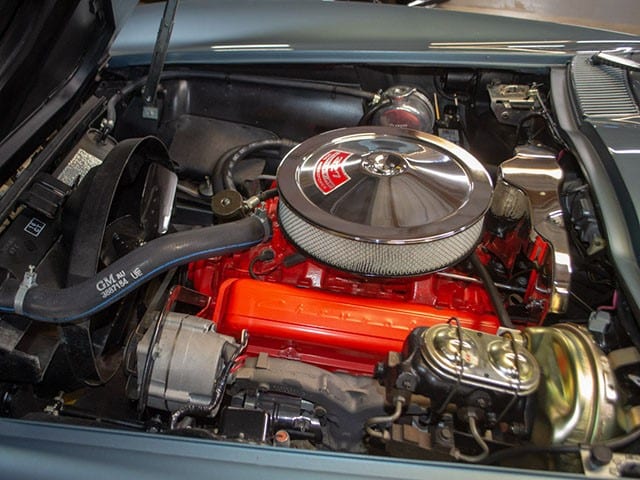 Been in collector's care since restoration and awards!
Optioned with Vinyl covered hard top, Power brakes, Power steering, AM/FM radio, Rally wheels and Red line radial tires.
Priced to sell at: $85,000.
Trades maybe?
Financing yes!!!
Thrill rides no!!!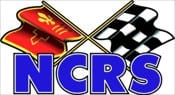 Attention West Coast NCRS Members that are going to the 2019 NCRS Convention in Greenville, South Carolina July 14-19.  Mike Ingham is taking his wife's `69 to the "Year Of" display, and is looking for other cars to fill up the Reliable Carriers truck. If you have been thinking about taking a Corvette to Greenville Mike would love to hear from you. The transport would probably leave Southern California for Greenville about July 1. You can reach him via email at michael.ingham248@gmail.com or by phone at 510-420-0968.
————————————————————————————————————————–
Upcoming events:

May 18, 2019 8-11 AM – 5978 Paseo Delicias, Rancho Santa Fe, CA 92067
The Rancho Santa Fe Cars and Coffee and the Corvette Owners Club of San Diego presents:
CORVETTE SATURDAY. Bring your prized Corvette sports car!

Have a special event coming up? Let us know and we will let others know.
————————————————————————————————————————–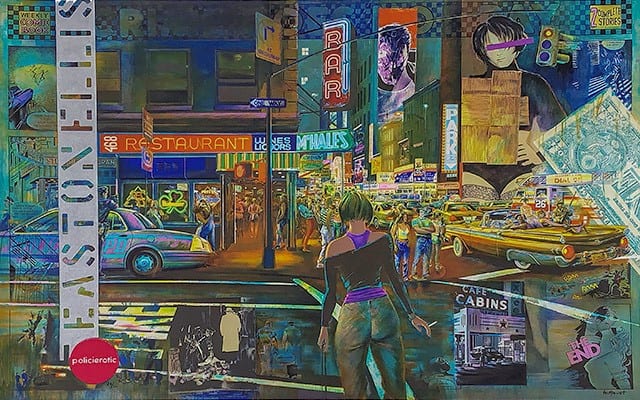 Poiicerotic
By Daniel Authouart
Price: $2,820 (50% off) $1,410!
Other artwork by Daniel Authouart also available.
Discounted Parts Table Items
Pictures Available Upon Request.
1956-1962 Corvette Hardtops – Priced from $4,888.
1963-1967 Corvette Hardtops – Priced from $2,000.
1968-1975 Used convertible top assembly. Good condition.
1957 Corvette Fuel Injection Unit – taken off of a '57 Corvette engine, completely rebuilt and is ready to use. Part #7014520. Price $5,500 OBO (make us an offer).
1968-1969 L88 Holley 4bbl carburetor – Completely rebuilt (by Jerry Luck) and ready to install. 3925519 R4054A 861. Price:

$4,500

$3,500.
Cars Listed on eBay at Auction Pricing
1960 Red Resto-Mod with LS2 and 6-Speed
1966 Tuxedo Black Conv. Silver interior, L72 427/425hp, 4-Speed
1966 Milano Maroon w/Black interior, L72 427/450hp, 4-speed
1967 Rally Red, Red Int, L71 427/435hp 4-Speed
1967 Marina Blue Corvette 300hp Auto
1970 Twilight Blue Oldsmobile 442 W30 Convertible
1999 Plymouth Prowler, Prowler Purple w/Slate Interior Convertible
2001 Pontiac Firebird Trans Am Convertible
2006 Ford GT Heritage Edition, Heritage Blue/Orange, 3,914 Miles
2012 Ashen Gray Metallic Camaro ZL-1 Coupe With 350 Miles
2013 White Porsche Cayenne S, Automatic, AWD
2013 Audi Q7 3.0T S line Prestige AWD, Automatic


Comic of the Week