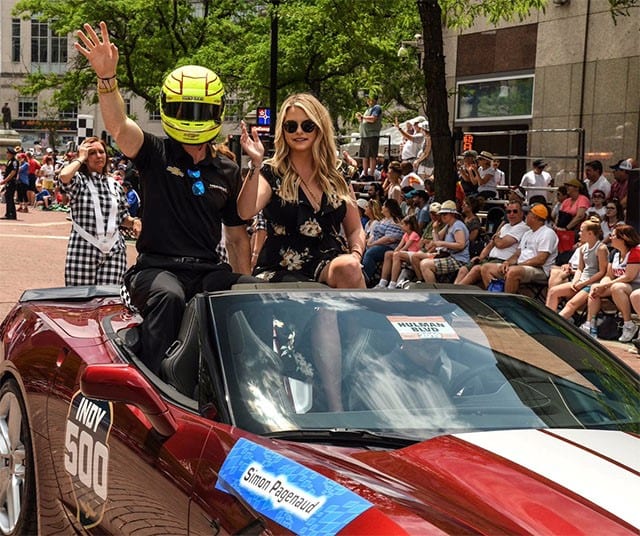 $2,669,529 AND C7 INDY PACE CAR
May 30, 2019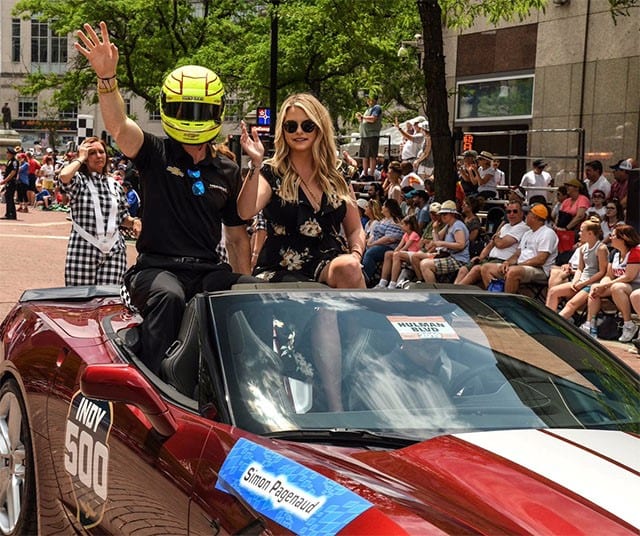 The 103rd running of the Indianapolis 500 just took place this last Monday with Simon Pagenaud taking the checkered flag. To accompany the thrill and prestige of having your name added to the Borg-Warner Trophy, Pagenaud also got a check for $2,669,529 in prize money and a new 2019 C7 Corvette Grand Sport Indy 500 Pace car.
For most people that just won the Indy 500, and got a check like this, the Corvette would be nice, but not newsworthy. But this is not the case for Pagenaud. Speaking at the Victory Celebration he said the Corvette was a very fitting prize for him. As a Frenchman, a wine enthusiast, and no surprise, a car enthusiast, his new Long Beach Red Metallic Tintcoat Vette will blend right into his lifestyle. I am sure the color is also special to Pagenaud, as he won the Grand Prix of Long Beach in 2016.
"You know I love cars. You guys all know I love cars. You guys know I love wine, and I've got a burgundy Corvette Grand Sport now, so this is very fitting," he said. "It's actually a thought I had when we were in the driver's briefing… I saw the Corvette and I was like It's red wine color, it could be mine!'"
---
eBay Special!

1967 Camaro Indy Pace Car Convertible
This 1967 Camaro Indy Pace Car Convertible is on eBay at a very low reserve. It is also available directly from us for those of you that dislike on-line bidding.
See it on eBay by clicking Here.
Trades accepted. Excellent financing.
---
Featured Car of the Week
1981 Stunning Red on Red Four-Speed Very Rare!!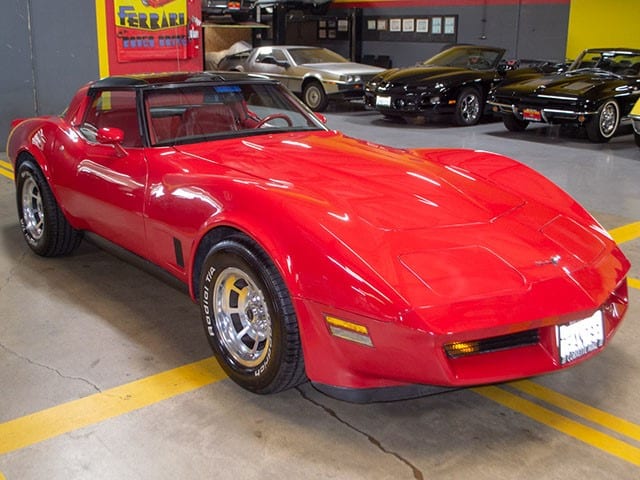 What Mike likes about this car:
"I remember selling these cars brand new! The 1981 Corvette was so much nicer with extreme attention to detail than its previous 1980 Corvette. The engine compartment was very attractive with chrome air cleaner and aluminum valve covers. The four-speed transmission seemed more plentiful back in the day. But today they are very rare indeed! It's not often you find one in this color combination and in such impeccable condition. These are the cars that will escalate in price over the next 10 years. You'll look back in 2029 and say; I wish I bought that Red 81 Corvette that Mike had back in 2019.  In fact, you might say it in 2021!!!"
It's not often that we get in an '81 Corvette like the one presented here! Not only is this an extremely low miles example with under 13k showing on the odometer. It also happens to be in pristine, original condition!

Red with Red interior and to top it off, it's equipped with a 4-speed manual transmission.
Beautiful, original car with under 13k miles and documented with the original owner's kit.

The '81's were the last "Sharks" available with a 4-speed, as well as a carburetor, so it's truly a milestone Corvette that runs and drives beautifully! This is one for the collectors!
Trades maybe?
Financing yes!!!
Thrill rides no!!!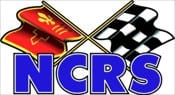 Attention West Coast NCRS Members that are going to the 2019 NCRS Convention in Greenville, South Carolina July 14-19.  Mike Ingham is taking his wife's `69 to the "Year Of" display, and is looking for other cars to fill up the Reliable Carriers truck. If you have been thinking about taking a Corvette to Greenville Mike would love to hear from you. The transport would probably leave Southern California for Greenville about July 1. You can reach him via email at michael.ingham248@gmail.com or by phone at 510-420-0968.
————————————————————————————————————————–
Upcoming events:Rodeo Drive Concours d'Elegance, June 16
A Father's Day Tradition
Rodeo Drive, Beverly Hills, CABloomington Gold Corvettes USA June 20-22
Indianapolis Motor Speedway

2019 NCRS Convention July 14-19
Greenville, South Carolina

Pebble Beach Automotive Week
Pebble Beach, Monterey and Carmel, CA
August 13-18

Corvettes at Carlisle
Aug 22-25
Carlisle, PA

2019 National Corvette Museum 25th Anniversary Celebration
And Hall of Fame Induction
Aug 28-31
Have a special event coming up? Let us know and we will let others know.
————————————————————————————————————————–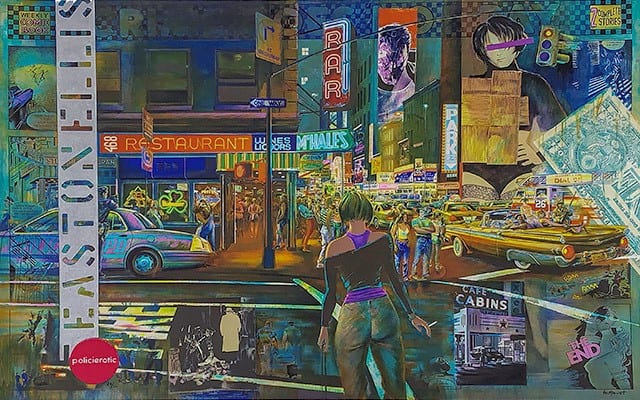 Poiicerotic
By Daniel Authouart
Price: $2,820 (50% off) $1,410!
Other artwork by Daniel Authouart also available.
Discounted Parts Table Items
Pictures Available Upon Request.
1956-1962 Corvette Hardtops – Priced from $4,888.
1963-1967 Corvette Hardtops – Priced from $2,000.
1968-1975 Used convertible top assembly. Good condition.
1957 Corvette Fuel Injection Unit – taken off of a '57 Corvette engine, completely rebuilt and is ready to use. Part #7014520. Price $5,500 OBO (make us an offer).
1968-1969 L88 Holley 4bbl carburetor – Completely rebuilt (by Jerry Luck) and ready to install. 3925519 R4054A 861. Price:

$4,500

$3,500.
Cars Listed on eBay at Auction Pricing
1960 Red Resto-Mod with LS2 and 6-Speed
1966 Tuxedo Black Conv. Silver interior, L72 427/425hp, 4-Speed
1966 Milano Maroon w/Black interior, L72 427/450hp, 4-speed
1967 Rally Red, Red Int, L71 427/435hp 4-Speed
1967 Marina Blue Corvette 300hp Auto
1970 Twilight Blue Oldsmobile 442 W30 Convertible
1999 Plymouth Prowler, Prowler Purple w/Slate Interior Convertible
2001 Pontiac Firebird Trans Am Convertible
2006 Ford GT Heritage Edition, Heritage Blue/Orange, 3,914 Miles
2012 Ashen Gray Metallic Camaro ZL-1 Coupe With 350 Miles
2013 White Porsche Cayenne S, Automatic, AWD
2013 Audi Q7 3.0T S line Prestige AWD, Automatic

Comic of the Week