Drop Top Reveal
September 12, 2019

It is not much of a surprise that the C8 will come with a drop-top, but until now, we did not know much about it, or when Chevrolet will make it official. Well we now know that the covers come off on October the 2nd. For those of you without a calendar nearby, that is just under 3 weeks from now!
At this time, we are not sure where or how Chevy will reveal the C8 Convertible, but I am sure we will find out soon.
What we think we know already is that the convertible won't be much heavier than the coupe. This is according to a leaked document that states that the convertible C8 Corvette will have a curb weight of 3,637 pounds. This will make it only 102 pounds heavier than the coupe.
In case you missed the teaser video released back in July, you can see it here.
Inbound NOW!
1966 L72 427/425hp 4-Speed
Milano Maroon w/Black interior, L72 427/425hp big block engine /4-spd. manual transmission. This award winning '66 has undergone a complete nut & bolt frame off restoration and features factory side exhaust and K-H knock off wheels!  All sorted out and ready for Fall cruising!
Trades accepted. Excellent financing.
Featured Car of the Week!
1931 Buick 8-90 Series Roadster
What Mike likes about this car:
"It goes well beyond the lines of a great American classic that strikes my fancy, it's the industrial era that makes you take a step back in time and day dream about building America into greatness! It was only until recently I had the opportunity to drive in the Pebble Beach tour in a 1929 Duesenberg! Now I know why they call them a Duesy!!! That was probably the most enjoyable 75 miles in an automobile that I can remember. And more recently while driving this 1931 Buick "8" cylinder; 90 series roadster, the gangster movies played in full color while Humphrey Bogart and Lauren Bacall graced the silver screen in my mind. Those were the days! I highly doubt anyone will ever look back on the days of Lexus, Infinity and Tesla and say the same. America was built by blood, sweat and salty tears, and the creation of such automobiles from the 20's and 30's only go to show what a nation determined can build if the imagination is allowed to run free!! God Bless America and the American Dream!!"
Happy Throttling!
Apex • Exit • Accelerate!!
CM V8tro
So, we're sure you've all heard the one about the car in the barn? Every car fanatic has a version or three of finding a hidden gem in the corner of some barn or garage in the middle of nowhere U.S.A. Well how about the car on the farm in the middle of a field being used as a piece of irrigation equipment? That's basically how this stunning '31 8-90 Roadster was found decades ago! The car was on a farm in Bakersfield, CA. serving its penance as an irrigation pump, believe it or not, until it was rescued by a previous owner.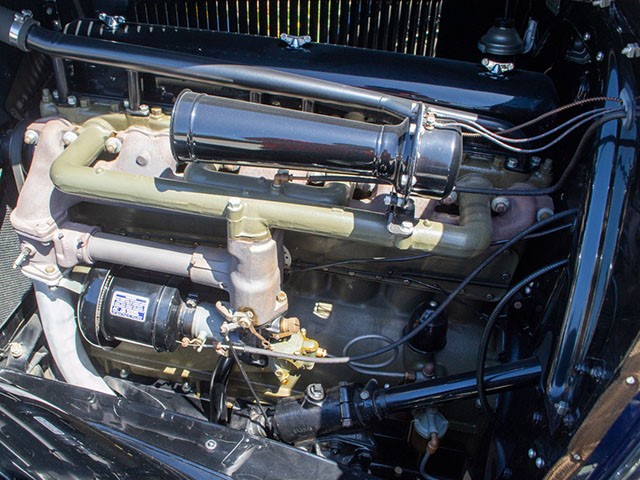 The restorer was the president of the Buick club who had just finished a restoration on his own 8-90 and the work was so impressive, he was asked to do this one! It was brought back to life just as it left the factory in '31. And the results are absolutely outstanding, as you can see!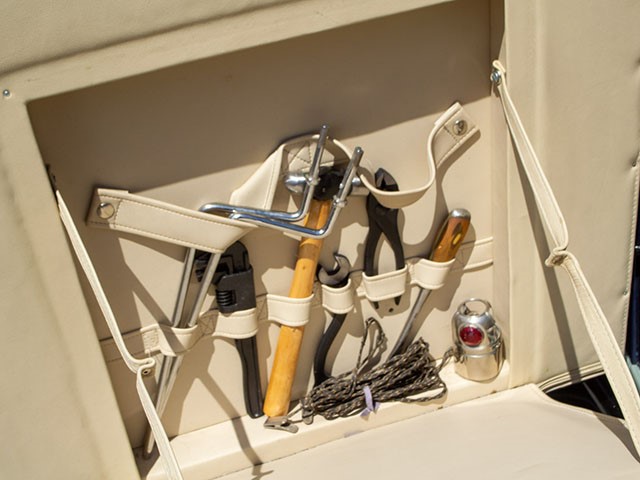 This car won first in class at the Newport Concours d'Elegance! It was also invited to be shown at the prestigious Pebble Beach Concours d'Elegance on Buick's 100 Anniversary! Quite an accomplishment on both counts!
Estate Sale: Seeking Best Offers for the Family
Trades maybe?
Financing yes!!!
Thrill rides no!!!
Upcoming events:

September 19-22
2900 N 3rd St. Effingham, IL 62401
NCRS Lake Tahoe Regional (Northern California Chapter)
September 19-21
MontBleu Resort Casino & Spa
55 Highway 50, Steateline, NV
Triple Concours Show
Hosted By Corvette Mike Midwest
September 29
Corvette Mike Midwest
60 Shore Drive, Burr Ridge IL 60527
Bloomington Gold Charlotte
October 11-12
Hendrick Motorsport Complex, Charlotte, NC
The Muscle Car & Corvette Nationals
November 23 & 24, 2019
Donald E. Stephens Convention Center
5555 N. River Rd, Rosemont, IL. 60018
Have a special event coming up? Let us know and we will let others know.
---
Corvette From The Inside
Signed by Author
Dave McLellan
Corvette Chief Engineer 1975-1992
Price: $25!
Other books and artwork available.
Real Kelsey Hayes Knock offs and Bolt-Ons for sale.
Tires, repro wheels and caps.
Call for pricing.
---
DISCOUNTED PARTS TABLE ITEMS
Pictures Available Upon Request.
• 1956-1962 Corvette Hardtops – Priced from $4,888.
• 1963-1967 Corvette Hardtops – Priced from $2,000.
• 1968-1975 Used convertible top assembly. Good condition.
• 1957 Corvette Fuel Injection Unit – taken off of a '57 Corvette engine, completely rebuilt and is ready to use. Part #7014520. Price $5,500 OBO (make us an offer).
• 1968-1969 L88 Holley 4bbl carburetor – Completely rebuilt (by Jerry Luck) and ready to install. 3925519 R4054A 861. Price: $4,500 $3,500.
Cars Listed on Bring A Trailer at Auction Pricing

Cars Listed on eBay at Auction Pricing
1953 Frame Off Restored Roadster
1964 Satin Silver Corvette Convertible
1967 Camaro Indy 500 Pace Car Convertible
1967 Rally Red, Red Int, L71 427/435hp 4-Speed
1970 Twilight Blue Oldsmobile 442 W30 Convertible
1982 Corvette T-Top Coupe, 9k Miles.
1999 Plymouth Prowler, Prowler Purple w/Slate Interior Convertible
2011 Supersonic Blue ZR1 w/3ZR
2013 White Porsche Cayenne S, Automatic, AWD
2015 Crystal Red Corvette ZO6 3LZ Convertible One owner, CA Car
2017 Yellow C7 Corvette Z51 Coupe, Automatic