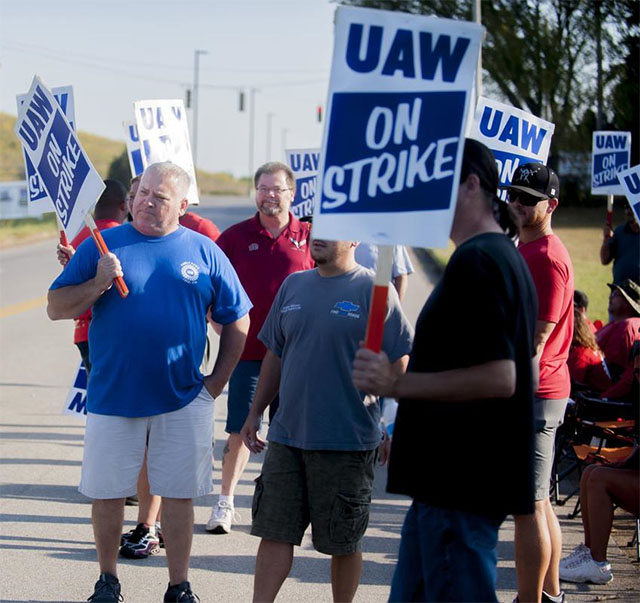 C8 Production Could Be Delayed By Strike
September 19, 2019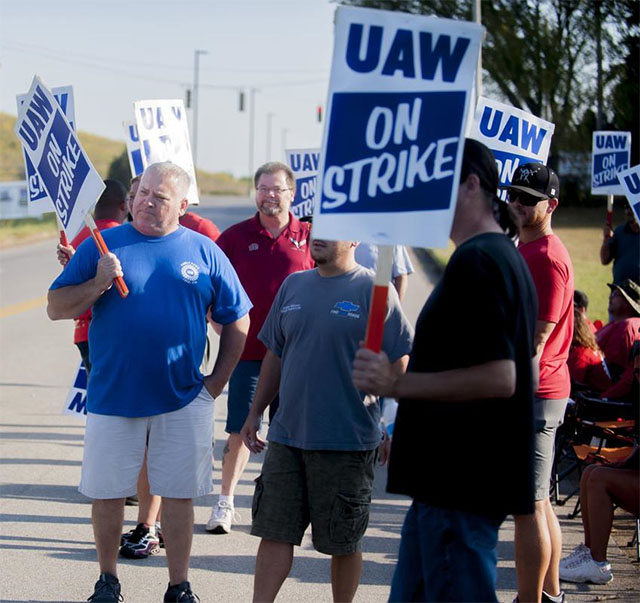 Starting at midnight this last Sunday, over 46,000 GM hourly employees went on strike across the United States. The UAW called the strike when its contract with GM expired, and four days later there's no end in sight. The strike is estimated to cost GM approximately $50 million each day in earnings, but there could be an added impact to the C8 Corvette production.
As the factory in Bowling Green is still finishing up the C7 production, along with some C8 production cars for reviews, we don't actually know for certain that the 2020 C8 will be delayed. But every day the strike goes on, raises the possibility of a delay. It is also possible there may be a delay in the October 2nd announcement of the new C8 convertible, as announcing a new model during a strike may be a bad PR move.
It is not just GM that is affected by the strike, as the UAW is negotiating with all three automakers on similar deals at the same time.

Inbound NOW!

1962 Big Brake Fuelie Tanker
Acquired by Californian Tom Mazzola, this 1962 Corvette is one of the hottest Corvettes to leave the assembly line in 1962. The 29-year-old SCCA racer discovered that it was, in the parlance of the day, a "Sebring" car, one endowed at the factory with a cohesive assemblage of race-proven components developed by Corvette Engineer Zora Arkus-Duntov during years of testing in competition.
This one is 1 of 246 produced with heavy duty brakes and special suspension and comes with Extensive race history in California and Arizona. Fuel injected 327/360 HP V-8 engine, Finned aluminum valve covers, 4-speed manual transmission, 4.11 Posi-Traction rear end, Quick steering and to top it off, a 1 of 65 24-gallon (big tank) fuel tank!
Trades accepted. Excellent financing.
Featured Car of the Week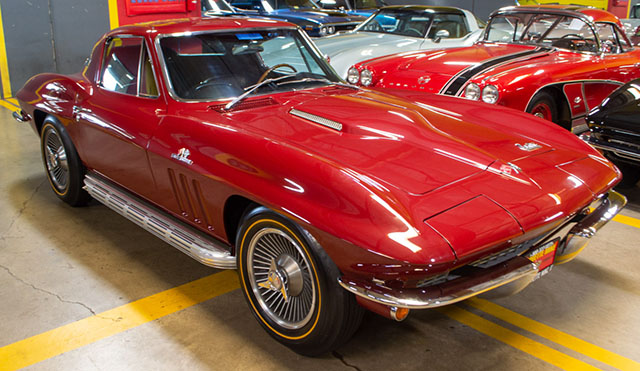 What Mike likes about this car:
"The rumble, the fast back coupe body style,  the bulge in the hood from the ever powerful 427 engine, the side exhaust and the real Kelsey Hayes knock off wheels is what I like about this 66 immortal big block Corvette. The Milano maroon paint is highly back in vogue and does the body shape well. I love the quick acceleration of the single four barrel Holley carburetor mated with the quick ratio transmission in perfect harmony with the rear end gearing which helps this car scoot along the highway at ever enjoyable speeds.  This is a great opportunity to buy a great C2 big block Corvette! The family needs it sold. Who's our first bidder???"
Happy Throttling!
Apex • Exit • Accelerate!!
CM V8tro
This beautiful '66 come to us from an old local client. He found the car in KY. and it was all there, and in very original condition. He then proceeded to do a complete and very correct frame off restoration over the period of about 2 years. The end result is what you see here.
It comes with a Bloomington Gold among other awards, and a #'s Matrching L72 427/425hp big block engine matted to a 4-speed manual transmission!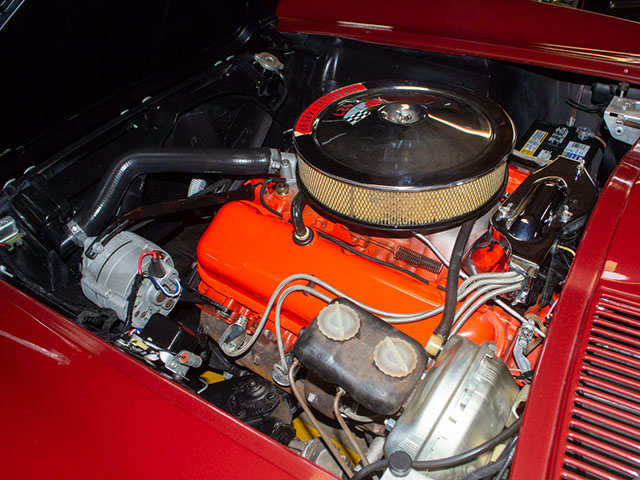 Estate Sale: Seeking Best Offers for the Family
Trades maybe?
Financing yes!!!
Thrill rides no!!!
Upcoming events:
26th Annual Corvette Funfest
September 19-22
2900 N 3rd St. Effingham, IL 62401
NCRS Lake Tahoe Regional (Northern California Chapter)
September 19-21
MontBleu Resort Casino & Spa
55 Highway 50, Steateline, NV
NCRS Lone Star Regional
24-26 October 2019
Frisco Hotel, Convention Center & Spa, Texas
Triple Concours Show
Hosted By Corvette Mike Midwest
September 29
Corvette Mike Midwest
60 Shore Drive, Burr Ridge IL 60527
Bloomington Gold Charlotte
October 11-12
Hendrick Motorsport Complex, Charlotte, NC
The Muscle Car & Corvette Nationals
November 23 & 24, 2019
Donald E. Stephens Convention Center
5555 N. River Rd, Rosemont, IL. 60018
Have a special event coming up? Let us know and we will let others know.
Corvette From The Inside
Signed by Author
Dave McLellan
Corvette Chief Engineer 1975-1992
Price: $25!
Other books and artwork available.
Real Kelsey Hayes Knock offs and Bolt-Ons for sale.
Tires, repro wheels and caps.
Call for pricing.
Discounted Parts Table Items
Pictures Available Upon Request.
1956-1962 Corvette Hardtops – Priced from $4,888.
1963-1967 Corvette Hardtops – Priced from $2,000.
1968-1975 Used convertible top assembly. Good condition.
1957 Corvette Fuel Injection Unit – taken off of a '57 Corvette engine, completely rebuilt and is ready to use. Part #7014520. Price $5,500 OBO (make us an offer).
1968-1969 L88 Holley 4bbl carburetor – Completely rebuilt (by Jerry Luck) and ready to install. 3925519 R4054A 861. Price: $4,500 $3,500.

Cars Listed on Bring A Trailer at Auction Pricing
More coming Soon.



Cars Listed on eBay at Auction Pricing
1953 Frame Off Restored Roadster
1964 Satin Silver Corvette Convertible
1967 Camaro Indy 500 Pace Car Convertible
1967 Rally Red, Red Int, L71 427/435hp 4-Speed
1982 Corvette T-Top Coupe, 9k Miles.
1999 Plymouth Prowler, Prowler Purple w/Slate Interior Convertible
2011 Supersonic Blue ZR1 w/3ZR
2013 White Porsche Cayenne S, Automatic, AWD
2015 Crystal Red Corvette ZO6 3LZ Convertible One owner, CA Car
2017 Yellow C7 Corvette Z51 Coupe, Automatic

Comic of the Week